Full screen viewing and download link:
https://archive.org/details/voice-culture-and-singing-kalakshetra-quarterly-1983
Tips: 1. Search inside this file by first clicking on the (…) Ellipses icon; 2. click eBook title to access [ ] Toggle fullscreen; 3. to Read this book aloud, use the headphone icon.
Voice Culture and Singing by Friedrich Brueckner-Rueggeberg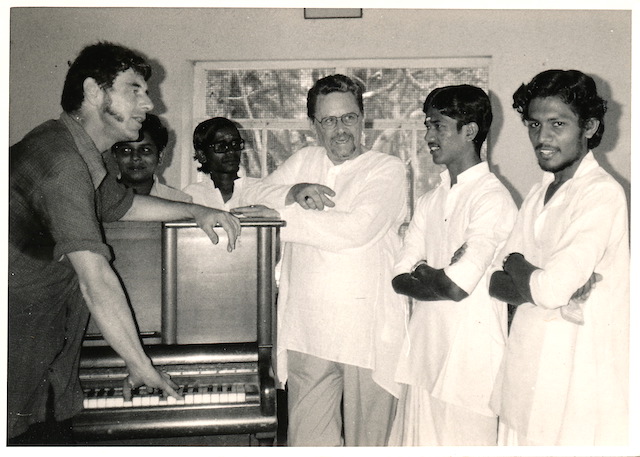 This course material was originally produced for – and used by – teachers and students at Kalakshetra College of Fine Arts, today known as Rukmini Devi College Of Fine Arts. To enjoy some of the vocal (Flow-) exercises offered for free on the present course site, it is useful to first identify a vocal range which suits your own voice (which may changes in the course in the day as well).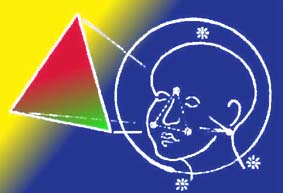 Beyond the lyrics that naturally call for specific moods or feelings (bhava) to be expressed, practical exercises for beginners and advanced learners1 may be compared with western solfège; in our context for the purpose of articulating, appreciating, memorizing or communicating Carnatic raga phrases in characteristic ways (with or with0ut conventional notation); eventually to be combined with rhythmic figures as part of compositions or improvisations in virtually any part of a concert.
Meaningless and uncontrolled singing and exercising are rather harmful since the long-term memory of the brain needs to be supplied with correct impulses which requires immediate recognition of functional disorders and their correction.

Herein lies the great and far-reaching responsibility of the teacher whose full care and control is demanded in order to allow the singer to acquire an automatic and playful sense for the correct usage of his voice. In this manner, he is relieved sufficiently to devote himself fully to content and presentation of his music (described as Bhava in India). […]

Many victims of either wrong techniques of singing or careless teachers keep wandering from teacher to teacher in pursuit of their shattered hopes. This fact lends weight to the concept of voice control from the very beginning before defects can encroach that are so hard to correct later on, if at all.

Quote from page 15 in the printversion | Learn more >>
Context
A two week long voice culture course was offered at the request of its Founder-Director, Rukmini Devi (1904-1986) when introduced to the renowned singer and voice trainer, Friedrich Brueckner-Rueggeberg in 1982.
This project was conceived on the basis of earlier experiences, namely that Indian singers would benefit from time-proven as well as modern methods such as described here, mainly in order to prevent injury caused by mechanical practice (e.g. a lack of awareness that a pupil's vocal range, breathing and posture should be taken into account).
The method described here is oriented towards "intercultural learning" which explains why it has since been adopted by several voice coaches from all over India, be it for "classical" singing or otherwise.
It has also been adapted for a major chapter on vocal music in The Oxford Illustrated Companion To South Indian Classical Music by Ludwig Pesch (Oxford University Press, in print since 1999, 2nd rev. ed. 2009).
Credits
The Chennai branch of the Goethe Institut (German cultural institute, better known as Max Mueller Bhavan) sponsored Friedrich Brueckner-Rueggeberg and his senior disciple Peter Calatin to conduct the voice training course hosted by Kalakshetra in 1983 for which the present contents was created.
First published by K. Sankara Menon and edited by Shakuntala Ramani in Kalakshetra Quarterly Vol. V, No. 3 (Chennai, 1983).
Co-author, translator and researcher (adaptation to the Indian context including illustration and photography): Ludwig Pesch – the author's former student at Freiburg Musikhochschule (Germany) – then a student of Kalakshetra College.
Illustration (graphics): Alain Mai
References
As pointed out by Gouri Dange, learners are well advised to approach their daily practice with the same respect that characterizes the renditions of a revered musician:
"Every kind of music has a protocol for 'beginners' or 'learners'. Students must practise paltay, alankaras, scales, études, tonalisation exercises, depending on the kind of music they pursue. […] It is surely a disservice to a raga and to those who lift it to its best potential, and even more so a disservice to the young student, to allow the mental stamping of some ragas as 'learner material'."[↩]