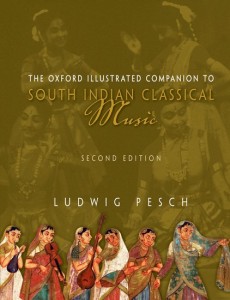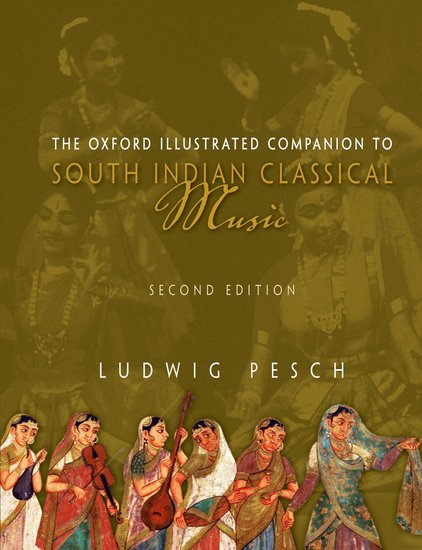 An indispensable and enriching reference for the connoisseur, practicing musician and dancer, interested amateur, impresario, teacher, and student, this completely revised, updated, and enlarged edition will also inform and engage anybody keen on learning more about Indian culture.

Publication date: 27/01/2009 (Hardback, 552 pages)
Critical acclaim from India and beyond
"Pesch's sumptuous Illustrated Companion is a delight", "the most thorough study of Carnatic music", "a marvellous work", "a thorough, and scientifically accurate companion to our classical music" that includes a "useful chapter on voice training"; in short "pure reading pleasure"
Used as textbook for this course, The Oxford Illustrated Companion to South Indian Classical Music is readily available. For order details please visit the publisher's websites: Oxford University Press India & Global OUP >>
Please beware of inflated prices quoted for used copies compared to the publisher's list price (see OUP India): the revised 2nd edition has been in print since publication.
Should your preferred supplier fail to deliver, copies may also be arranged arranged (at short notice & cost price) via Contact >>
Overview
Overview of music, instruments, composers, schools, etc.
Visuals of instruments, major composers, etc.; also colour plates
Biographical notes on musicians and composers
Guide to Pronunciation and Transliteration, Alphabetical Index of Ragas and Scales, Index of Names
Description | OUP India & Global OUP >>
This is a completely revised and updated edition of The Oxford Illustrated Companion to South Indian Classical Music, which includes the latest available information on the subject. Acclaimed as the most authoritative reference work on South Indian classical music, the Companionprovides an overview of the historical and cultural contexts of the music, its instruments, composers, leading practitioners, and schools.
The Companion features more than 120 line drawings and photographs of all the instruments discussed, as well as of major composers, and a special colour plates section, make this an indispensable guide to classical music of the sub-continent. With detailed biographical notes on musicians and composers, a guide to pronunciation and transliteration, an alphabetical index of ragas and scales, and more, this reference becomes truly invaluable.
An indispensable and enriching reference work for the connoisseur, practicing musician, interested amateur, impresario, teacher, and student, the Companion will be of interest to anybody keen to learn about Indian culture.
Disclaimer: all links are for information purposes only >>