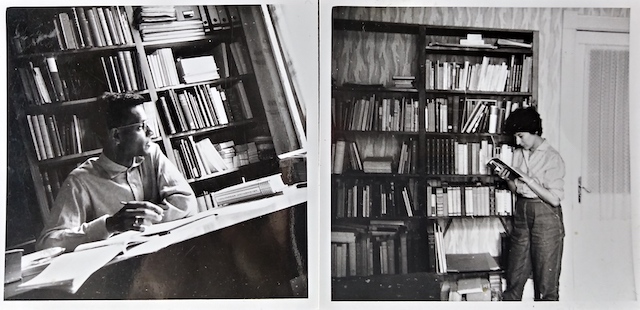 Dedicated to the memory of Dr. Pia Srinivasan Buonomo (15 May 1931 – 8 April 2022) and Prof. S.A. Srinivasan (18 September 1932 – 2 May 2019). They never ceased to marvel at the wonder that is music whenever Carnatic music was being taught at their Reinbek home. Such occasions prompted Srinivasan to share his most cherished childhood memory – his mother's singing – when hearing their favourite Tyāgarāja kriti "Sītāpatī" being sung by Pia and her students, or rendered on the flute to lively mridangam accompaniment.
Offering hospitality to visiting artists was another way for them to put their values into practice, thereby bridging divisions of any kind through graceful music and beyond:
This educational website continues to serve learners and lovers of music thanks to their unerring encouragement, wisdom and support.
Thank you!