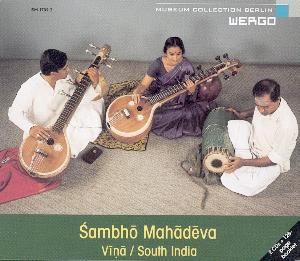 Rajeswari Padmanabhan & Karaikudi Sambasivayer Subramanian – vina
Tanjore Upendran – mridangam
This double-CD edition comes with a booklet in English and German by Dr. Pia Srinivasan.
It also contains seven additional tracks from the original recording (not included in the original LP-release) from the archive of the Berlin Museum of Anthropology.
Published by Prof. Dr. Arthur Simon, Director, Department of Ethnomusicology, Museum fuer Voelkerkunde Berlin.
Order details with list of items: Schott Music >>
YouTube channels & more