Dr. Pia Srinivasan has introduced Carnatic music to a discerning concert public in Germany and other European countries for three decades. A pupil of Rajeswari Padmanabhan, she teaches Carnatic vina, vocal music and music theory.
In collaboration with major music centres, museums and universities, several renowned Carnatic musicians were first presented in live-concerts, radio, TV, publications and educational projects.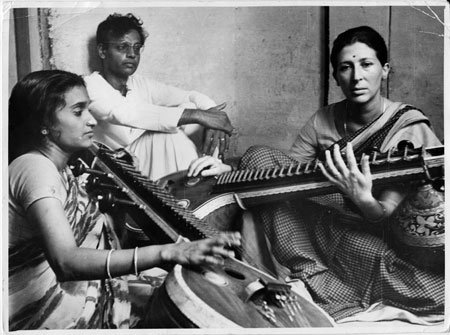 Rajeswari Padmanabhan, SA Srinivasan & Pia Srinivasan (1969)
Photo for "Kumudam" (Tamil daily)
Several archival audio and video recordings and scholarly studies have been facilitated in this manner, most notably the award winning album Sambho Mahadeva Vina/South India by Rajeswari Padmanabhan and Dr. K.S. Subramanian for which Pia Srinivasan wrote the commentary in English and German.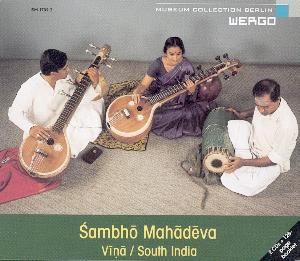 With her late husband, Prof. Dr. S.A. Srinivasan (University of Hamburg) she has published a major monograph The Goddess Mariyamman in Music and in Sociology of Religion with music excerpts sung by Sirgali Govindarajan and Madurai Somasundaram.
She is the author of an Italian work, IL RAGA CHE PORTA LA PIOGGIA.
More information