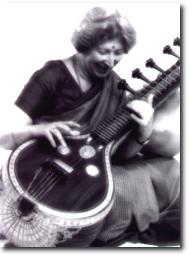 Initiatorin von Sangitam ist Pia Srinivasan (Neapel/Reinbek). Sie hat viele Jahre bei Rajeswari Padmanabhan in Madras Vina (Laute) gelernt, sowie Gesang und Geige bei bekannten Musikern.
Für die Archive des Ethnologischen Museums in Berlin hat sie zahlreiche live Konzerte und Musikunterricht in Madras zu Forschungszwecken aufgenommen und dokumentiert.
Veröffentlichungen
Kommentar zum Doppelalbum Musik für Vina, Völkerkundemuseum Berlin-Dahlem (Preis der deutschen Schallplattenkritik); Neuausgabe als Doppel-CD
Kommentar (mit L.Pesch) zum CD K.S.Gopalakrishnan: Carnatic Flute, Haus der Kulturen der Welt, Berlin
Artikel (mit S.A.Srinivasan) Von der südindischen Violine, der Krti-Komposition und Tyagaraja's religiöser Bedeutung, WDR Köln
Artikel über die Vina-Spieltechnik in "Musik in Geschichte und Gegenwart" (Sachteil), Bärenreiter Verlag, Kassel
Monographie (mit S.A.Srinivasan) Mariyamman in music and in sociology of religion (1999), Dr. Inge Wezler Verlag, Reinbek
Buch Il raga che porta la pioggia (2005), Istituto Italiano per gli Studi Filosofici, Neapel
Radio
Sendungen über die südindische klassische Musik für Radio Bremen und WDR Köln.
Musikalische und pädagogische Tätigkeit
Vina-Konzerte, Unterricht und Workshops (Vina und Gesang) in Deutschland und im Ausland.
Die klassische Musik Südindiens ist nicht zuletzt durch ihre jahrzehntelange ehrenamtliche Tätigkeit als Impresario für viele führende Museen, Hochschulen und Rundfunkanstalten Europas (u.a. Hamburg, Köln, Berlin, Amsterdam und Neapel) zu einem festen Bestandteil des Musiklebens geworden.
Hörbeispiele (mp3)
Kurze Auszüge aus dem Unterricht und von Darbietungen des Sangitam Instituts
Vina von Pia Srinivasan mit Rhythmus-Begleitung von TR Sundaresan (Ghatam)
Gesang von Pia Srinivasan & Susanne Herzog; Rhythmus-Begleitung von TR Sundaresan (Kanjira) und Tambura-Begleitung von Irmtraut Hojer