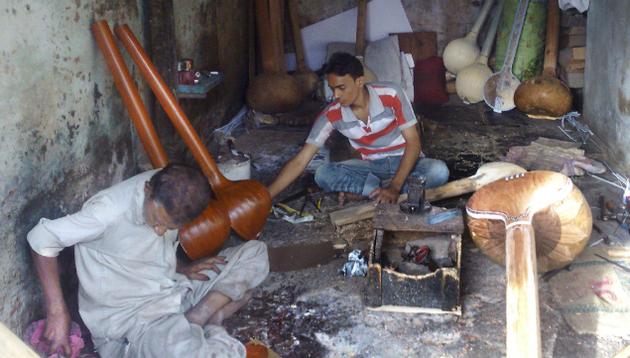 Miraj is famous for tanpuras made by its craftsmen, who honed their skills by first becoming trained musicians.

How did it ever strike someone to stick a piece of wood on a dried pumpkin, build this bridge and that and twist some strings on it, to make this wonderfully resonant thing one calls the tanpura? […]

"Musical training is the basic foundation for an expert tanpura maker. There are about 500 craftsmen in Miraj and all are musicians." […]

As much as Miraj is associated with the tanpura, it is also associated with Ustad Abdul Karim Khan saheb, the founder of the Kirana gharana of Khayal. It was after listening to his record, playing in a shop, that Bhimsen Joshi decided at the age of 11 to run away from home to learn music. Music can become as obsessive as that. […]

All great musicians of the Kairana gharana have sung at this festival such as Bhimsen Joshi, Gangubai Hangal, Roshanara Begum, Hirabai Badodekar and Suresh Bhau Mane. "We have a tradition of ending the three-night musical offering with a concert by a Kairana gharana vocalist. This year it was Ganapati Bhat," said Mirajkar.

Abdul Karim Khan saheb's music was uncluttered and deeply moving. He could tug at hearts with his plaintive and sharply etched swaras, and the power of his music lay mostly in that. Sheer mastery over swaras, what Bhimsen Joshi once spoke of as 'swara siddhi.' Veena Dhanam, who was hard to please, had great regard for his music. He was probably the first Hindustani musician to seriously study the Carnatic system and the first to be invited to sing all over the south. He even recorded a Tyagaraja kriti.
Source: The Hindu : Arts / Music : Strings of purity by Lakshmi Sreeram, The Hindu, July 19, 2012
Address : http://www.thehindu.com/arts/music/article3657463.ece

More about the above person(s) and topics
Periodicals and sites included | More resources | Disclaimer >>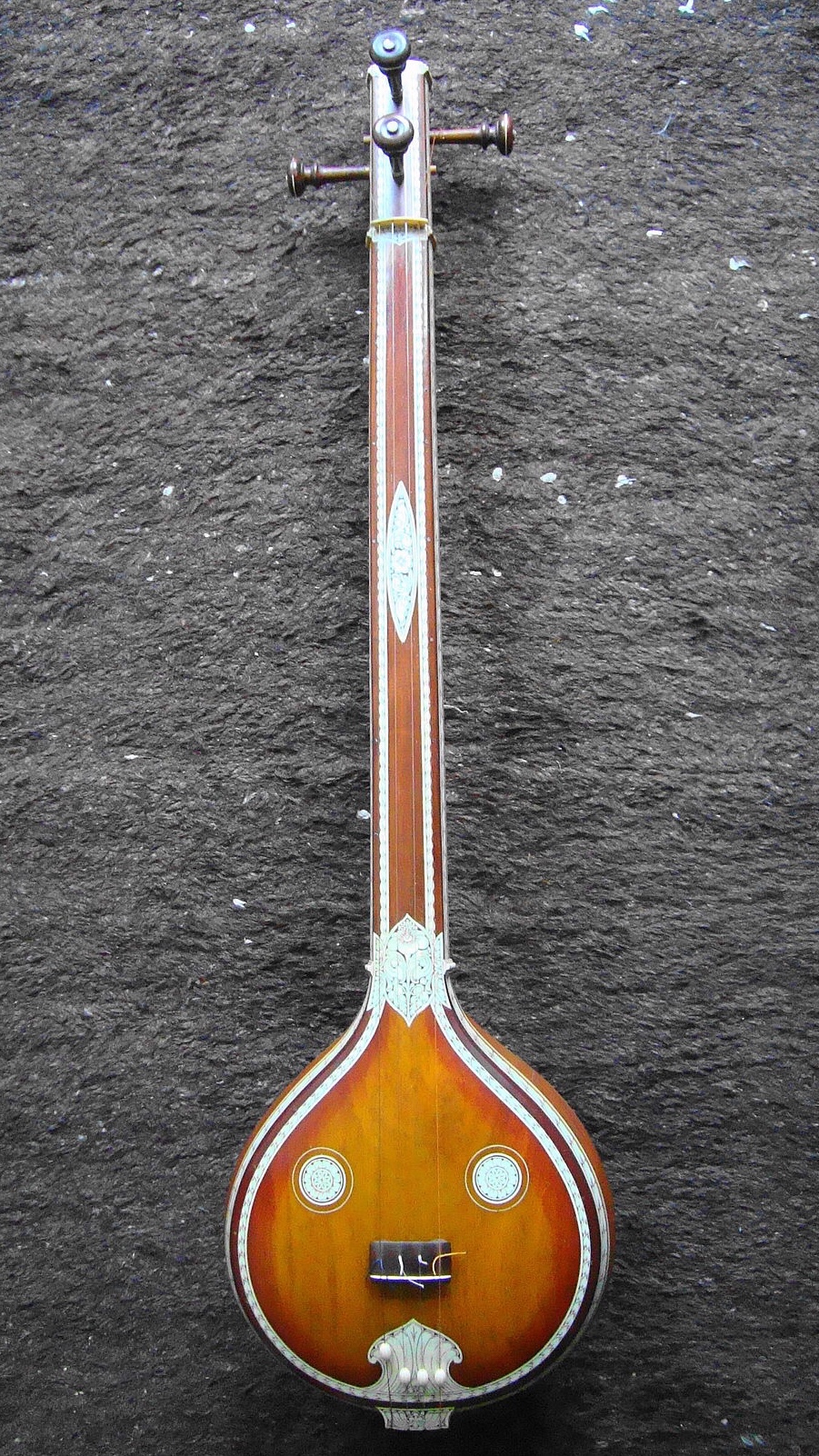 Learn & practice more