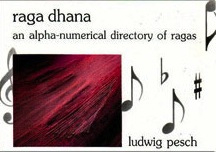 Both earlier editions of Ragadhana were well received in India and beyond. Being out of print for several years it is time to make it available again as a 3rd (free) edition.
In tune with today's needs, Ragadhana may now be read as well as browsed:
online with the help of any browser
offline via eReader (any tablet or pc)
in printed form (PDF download)
The present edition incorporates the 2nd, revised and enlarged edition (1993).
Carnatic music is a vast realm with room for both, adherence to tradition and creative exploration of melody in all its diversity. This observation may account for the enthusiastic feedback received received from students, teachers and composers for the earlier editions. The present updates and some additional material are intended as a way of returning their compliments.